LASER SKIN REJUVENATION / TIGHTENING
Radiofrequency (RF) therapy, also called radiofrequency skin tightening, is a nonsurgical method of tightening your skin.
The procedure involves using energy waves to heat the deep layer of your skin known as your dermis. This heat stimulates the production of collagen.
Collagen is the most common protein in your body. It creates the framework of your skin and gives your skin its firmness.
Radiofrequency Skin Tightening Lift-Shape – lifts, firms, re-models and contours key areas of the face and body.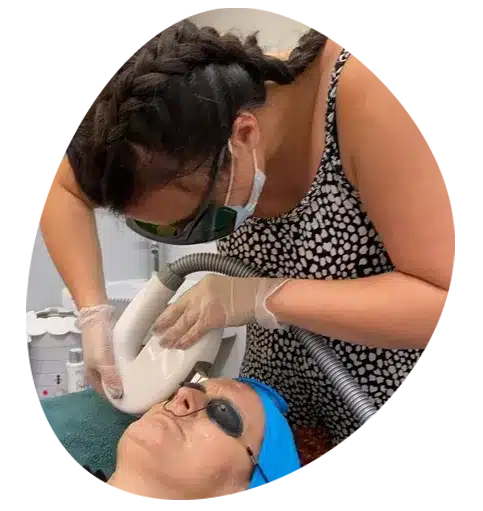 As we age skin loses its firm and plump structure, due to a decrease in collagen and elastin, becoming wrinkled, saggy and slack. This can cause a major loss of confidence and low self-esteem as we notice these changes in the mirror. Lazer Lounge can help reverse these problems with cutting edge treatments that restore youthful vitality and firm and lift.
​Radiofrequency Skin Tightening Lift-Shape is a revolutionary new treatment designed to lift, firm, re-model, and contour crucial areas of the face. What the treatment does is to radically enhance the appearance of skin texture, fine lines, scars, and wrinkles. It lends the face a more youthful and lifted look with no pain and no downtime.
(1) Session PAYG
(6) Sessions (20% discount must be paid in full on patch test)
(8) Sessions (25% discount must be paid in full on patch test)
Consultation Free
Skin Rejuvenation
Skin rejuvenation £70 (1) £336 (6) £420 (8)
Skin tightening (RF) £70 (1) £336 (6) £420 (8)